Hello my lovely readers! How are you?
I was meant to post this last week, but due to me being busy at work experience (click here to go see the weekly recap) I didn't have time to write the post. Anyway, I won't make this intro long, so let's just get right into it!
Ardell Wispies – Priceline
I rarely wear fake lashes. Actually, the first time I ever wore them was when I went to the Little Mix concert (click here to see the get ready with me). YouTuber Brittney Lee Saunders swears by these lashes, so I thought I'd give them a try. I LOVED them! They lasted all night and gave a nice, natural-ish look without being dramatic.
Mimco Pouch – Mimco
I bought this medium size pouch at the start of the year, and I use it religiously. This pouch is great for when you're going out and you don't want to bring a bag, as it is still large enough to fit your phone, money, cards and small makeup items such as lipstick and traveller size perfume. I use it all the time, and have found it to be very convenient and stylish!
The Fault in our Stars (movie)
This movie (and book) has always been one of my all-time favourites. I randomly decided to rewatch this one weekend when I had nothing to do, and after watching it I realised I had forgotten the beauty of this movie, since I had not seen it in so long. I doubt that many of you have not seen this movie, but if you haven't, you must.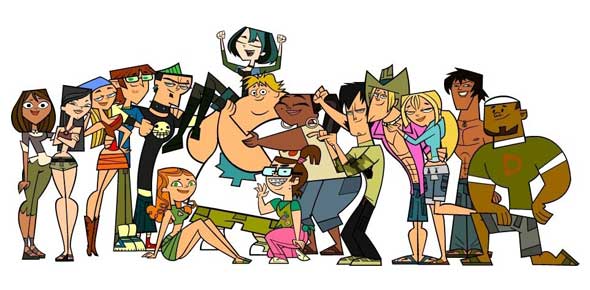 Total Drama Island
I was obsessed with this show back in primary school, and when I found it on Netflix I thought it would be good to rewatch it. Total Drama Island is a funny, lighthearted cartoon that is great not only for preteens, but also for teenagers. Rewatching this was like reliving a part of my childhood. This show definitely rests among my favourites.
To Kill a Mockingbird – Harper Lee
I had to read this book for school, and I absolutely loved it. The first half was quite uneventful, but I still enjoyed pushing through it. Part two of the book was an absolute rollercoaster, and I couldn't put the book down. I highly recommend you read this book, because not only is it intriguing, but since it is quite old there are many words that you need to look up, which is great for vocabulary expansion.
I'm sorry that this post isn't the greatest monthly favourites I've done, I've been extremely busy this month and didn't get much time to document my favourites!
I hope you all have a wonderful day!
Love,
Alyssa Maree xx
_____
Twitter @alyyssamaree
Previous post: My Time as a Journalist || Weekly Recap #3
Don't forget to like, comment and subscribe if you would like to see more posts from Alyssa's Little Corner!